OFFICIAL SELECTION: 6th Edition CINEPHILIA SHORTS LAB 2019
"The Rich, The Widow and The Orphan" by KOSSI MESSAN AKODA (Togo)
"Kids" by BESHOY YOUSEF (Egypt)
"El Gasya" by EMNA NAJJAR (Tunisia)
"Strong Girls" by INÈS ARSI (Tunisia)
"Horizontal Or Vertical" by YAHYA MOURAD (Lebanon)
"Chebba" by YASMINE BENABDALLAH (Morocco)
OPEN CALL FOR APPLICATIONS: CINEPHILIA SHORTS LAB 2019
CINEPHILIA BOUND CANNES 2019 AWARD ANNOUNCEMENT
For the 3rd edition of Cinephilia Bound Cannes program, Cinephilia is pleased to announce the recipient of Cinephilia Bound Cannes 2019 Award, Lina Soualem for her project "Their Algeria". The award of $5,000 was announced on May 19th during the 72nd Cannes Film Festival.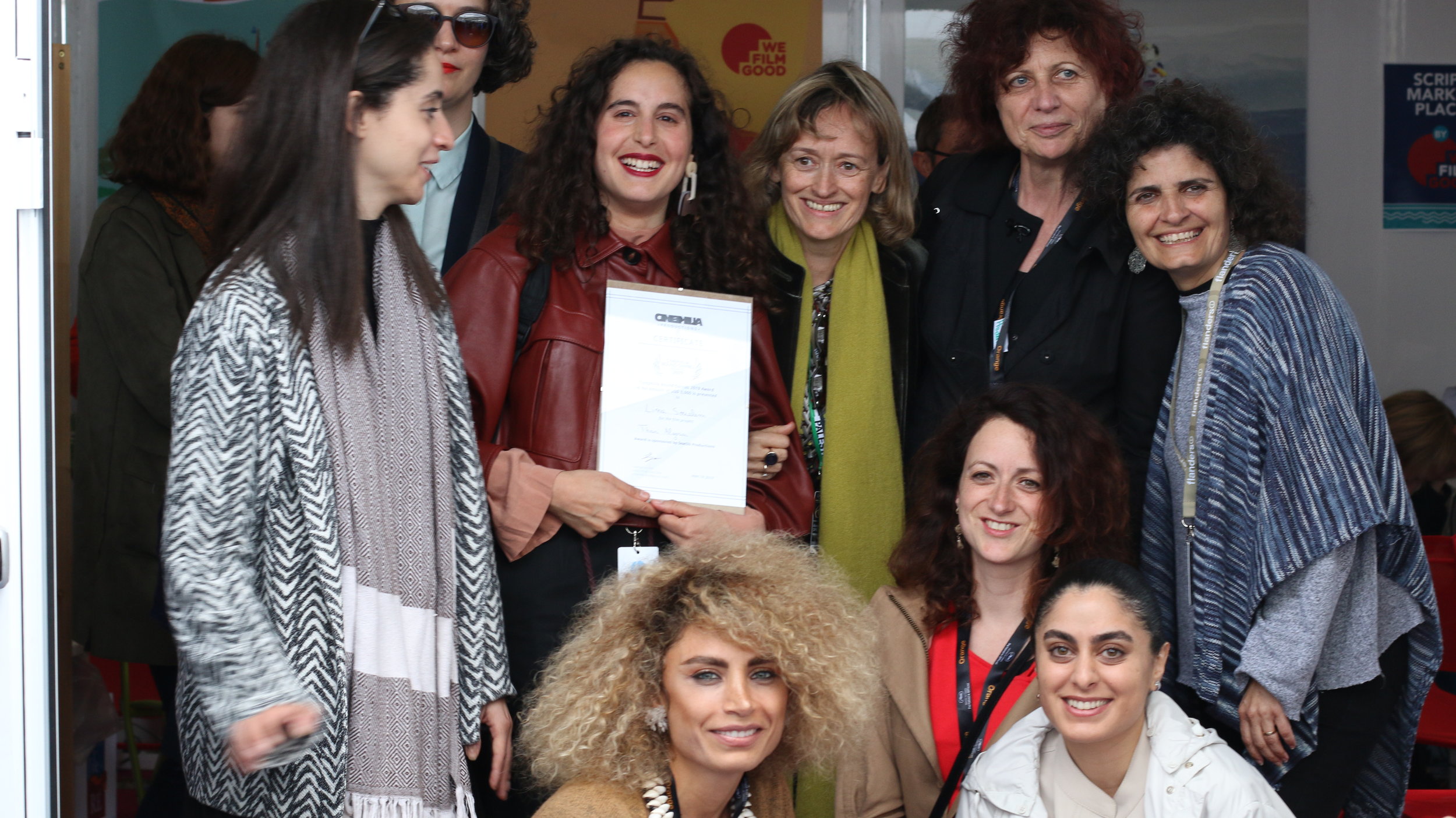 JURY MEMBERS "CINEPHILIA BOUND CANNES AWARD"
Cinephilia Bound Cannes 2019 Jury
EMILIE BUJÈS (Artistic director of Visions du Réel, program advisor at Cannes Directors' Fortnight)

DINA EMAM (Producer of Yomeddine, 2018 Cannes Main Competition)

LAURINE PELASSY (Producer of Elia Suleiman's It Must Be Heaven, 2019 Cannes Main Competition)

SABINE SIDAWI (Producer of more than 20 international titles such "Carlos" by Olivier Assayas...)

ALESSANDRA SPECIALE (Consultant at Venice International Film Festival and head of the project of Final cut in Venice).
CINEPHILIA EVENTS AT CANNES FILM FESTIVAL 2019
RECIPIENTS OF BEST SCREENPLAY AWARD
AT CINEPHILIA SHORTS LAB IN PARIS
RECIPIENTS OF THE BEST SCREENPLAY AWARD:
Yassine El Idrissi for his screenplay EXODUS
Christophe Nassif for his screenplay STEPHANIE OF BADARO

BEST SCREENPLAY AWARD JURY MEMBERS:
Didier Boujard (Head of Meditalents Lab)
Rima Samman (Screenwriter/Director)
Sylvie Granotier (Author/Screenwriter/Actress)
Darine Hotait (Screenwriter/Director/Cinephilia Founder)
OFFICIAL SELECTION ANNOUNCED
CINEPHILIA SHORTS LAB, PARIS 2018